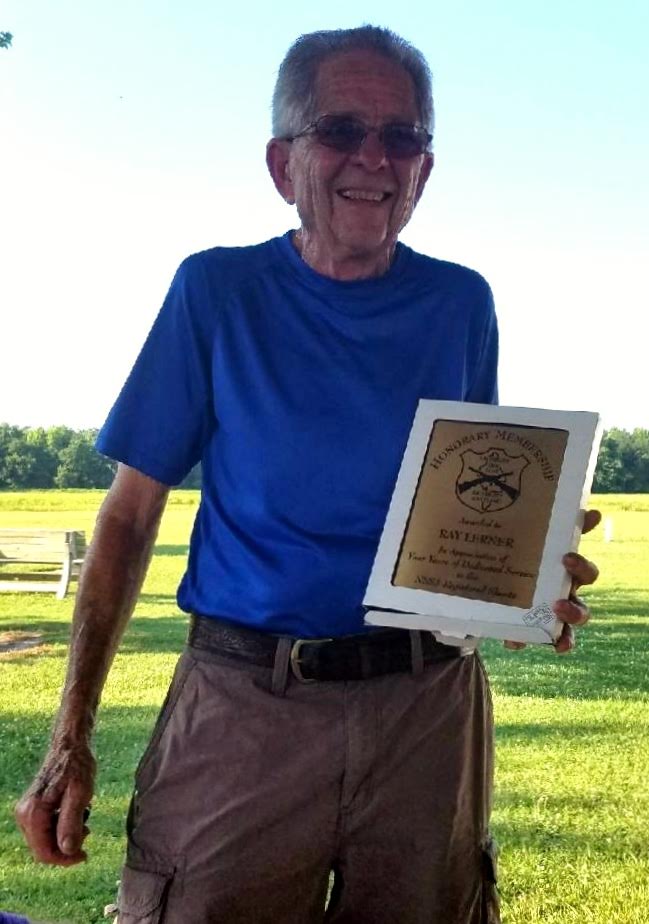 Ray L. Lerner, well-known and respected skeet referee throughout the Mid-Atlantic region, was a surprised honoree on Saturday, June 22 during the Brad Rivenburgh Open when he received a Lifetime Membership in the Salisbury Gun Club and a standing ovation from his friends.
Like many referees, Ray became interested in skeet first as a shooter, then in 1977 began learning his trade at the Fairfax Rod and Gun Club under the tutelage of Roy Winkler. Ray explained, "We formed a study group so we could discuss the rules of skeet, pick out various rules, and review specific ways of applying them to situations we might come up against in the real world. That was the beginning of my training, and it has served me well over all these years as my foundation for making difficult calls."
When asked if he thought the rules of skeet were fair to all shooters, Ray replied, "I believe so. Basically, the rules serve everyone the same. The rules of skeet shooting should not be used to help or hurt any individual shooter, but rather to level the playing field so that no shooter can have an unfair advantage over another. The rules let me treat all shooters the same to the best of my ability. Maybe the only exception is when I have a new shooter to the game in my squad. I try to keep an eye on that one and make sure he/she does not get excited or nervous and call for the wrong bird or call for a bird with an empty gun – you know, stuff like that."
"Over the years I've been associated with many wonderful and gracious people, but none that I can recall who were more so than Wayne Mayes," said Lerner. "He was always respectful of new shooters as well as veterans of the game, and of course, he was such a wonderful shot. I will always remember making a difficult call on a member of Wayne's squad, and after the shoot Wayne came over, stuck out his hand, and said, 'Congratulations, you made the right call, and I don't believe everyone would have gotten it right.' Wayne Mayes, can you imagine that?
"Naturally, I've refereed for a few who did not enjoy Wayne's reputation," he continued. "There was this one character who had a habit of having a misfire on high 2, which essentially gave him unfair practice on that target. Sure enough, he tried that trick on me, but I was ready. I took out a black marking pen and put a big X on that shell, looked him in the eye and said, 'I assume we won't have any more problems here.' We both understood that meaning, and there were no more issues."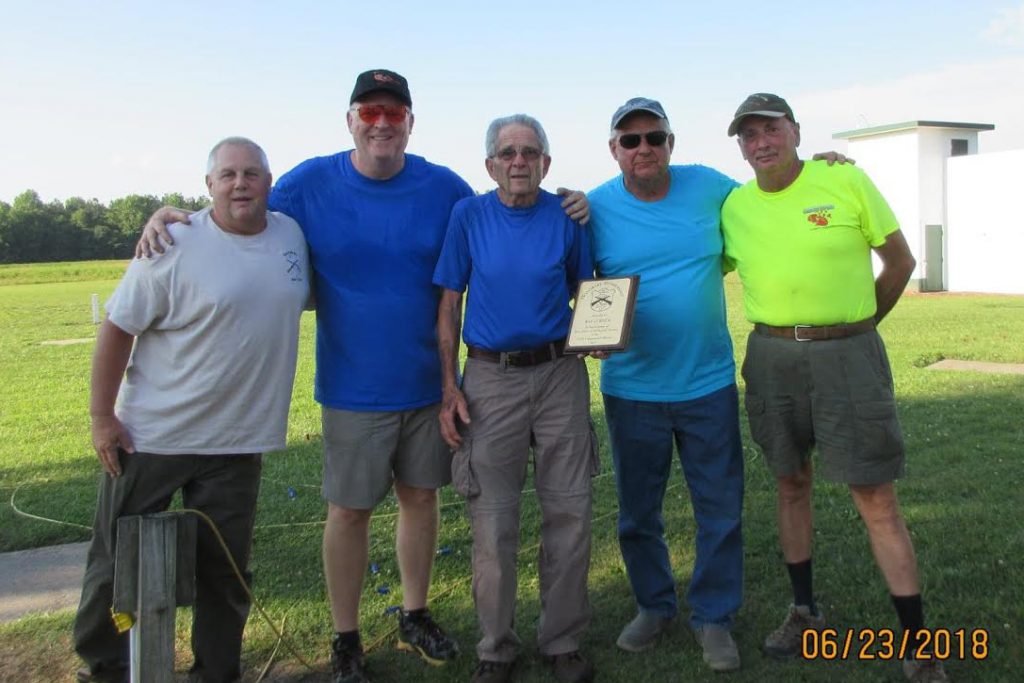 Another special memory for Lerner was refereeing for a near-perfect squad. "Over the years, I've pulled for some of the best shooters in the world, many achieving perfect 400X400 scores, but only once did I pull for a squad that I thought would go 500X500, with all five shooters going 100 straight. Unfortunately, one shooter lost a bird in the last round, giving the squad a 499. Still, I remember that being a thrill for me, and I can tell you I was working hard that day."
Ray's friends describe him as a quiet, unassuming man with a strong sense of fair play and a huge family of friends in the skeet world. They say he always shows up well prepared and gives all shooters the opportunity to perform to the best of their ability. After more than 40 years of dedicated service from Lerner, the shooters he serves wish him many more successful years of officiating skeet.
– Contributed by Philip Cathell