Joint Base Rod and Gun Club at Ft. Dix, New Jersey, hosted the Jersey Devil, its first two-gun event of the year, on April 10. In spite of concerns about the possibility of rain, we were blessed with near-perfect weather.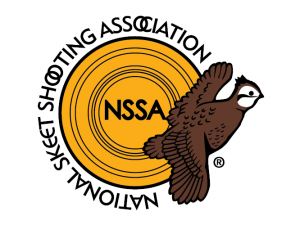 The first event was the 12-gauge, and New York shooter Robert Nowak shot his first 100 straight. Michael Estepp (MA) also broke a perfect score, setting up a short but spirited shoot-off in which Robert Nowak won the 12-gauge championship. Ben Galioto won A class with a 95. Kenny Brown and Dick Lukasik, both with 97s, settled B class on the shoot-off field. After three stations, Dick Lukasik won his class. Joe Madlinger put together four remarkable rounds to shoot a personal best score of 98. Ralph Novotny iced D class with a 91, and Andrew Harmon, who had a stellar day, broke 93 to take E class.
In the 20-gauge event, Ben Galioto was able to bear down and shoot a solid 99 to win the championship outright. Michael Estepp won AA with a 97. Kenny Brown's 96 secured A class. Spencer Ball shot a very strong 98 to win B class, and Zeke Walker's 91 kept nine competitors at bay to win C class. Rounding out the field was Andrew Harmon, who won D class with a 96.
The HOA Champion was Michael Estepp with a 197×200.
Twenty-seven shooters came from Massachusetts, New York, Delaware and New Jersey. Thanks to all who came to participate, along with those who set and tuned the targets or supported the shoot in any way. A big thank you to our referees Sophia Galioto, Hank Bauer and David Collins for doing an outstanding job on the button.
– Contributed by Ben Galioto