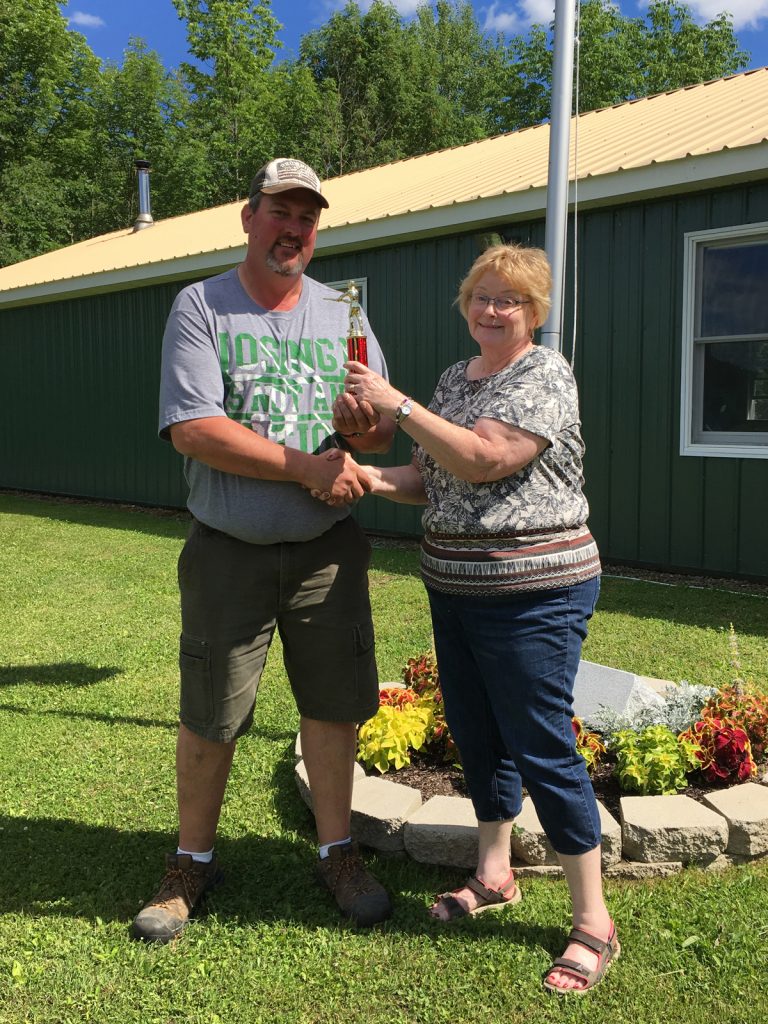 The annual Boyd Memorial Cancer Shoot was held the weekend of July 7 at the Cooperstown Sportsmen's Club in Cooperstown, NY. The High Over All trophy, for the combined 12 and 20 gauges, was presented to shooter Rick DeBar, who shot his first 25 straight just last year at this same event.
This was the 6th year of the fundraiser that combines a day of registered skeet shooting with a day of open shooting to everyone who wants to shoot skeet and/or trap. The weather cooperated on both days this year, so we enjoyed shooting, good company, lunch, raffles and a bake sale. Funds raised are donated to the American Cancer Society Relay for Life. It is with much pride that we can now say that over $30,000 has been donated to date.
We attribute the continued success of this important fundraiser to family, friends and the skeet community. Thank you to all who attended, including Jack and Loretta Mutchler who have provided us with their guidance over the years. Appreciation goes out to our club membership for donating targets and space and to our club President, Bob Navratil, for his support, dedication and hard work. It is very rewarding to be associated with gun enthusiasts who are making a positive impact in our world as we remember those who have passed from cancer, celebrate the survivors among us, and hope that a cure is within reach. 
– Contributed by Ted Kantorowski