As an ambassador to skeet, one name that stands out among all is George Gleich. George has supported and promoted the game of skeet all across the country. He has shot over 250,000 NSSA lifetime registered targets at sanctioned events at gun clubs in 16 states. But more importantly, George has supported his club, Generations Skeet Club, and the Generations family. From attending league nights, rain or shine, to shooting all the club's registered shoots and doing write-ups and photos of all those registered shoots for Clay Target Nation (and previously Skeet Shooting Review) for many years, to running the club on Sundays, George has been an amazing member of the Generations skeet family. He is helpful to all and will lend a shotgun or ammo to anyone in need or to help get a new shooter started.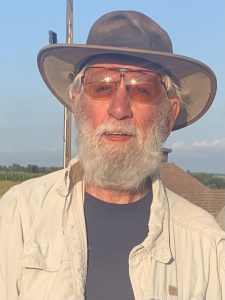 George is a Level 1 NSSA Certified Instructor and has been a registered referee for years. He volunteers to referee the SCTP State Championship held there each year.
You won't find a more honest or gracious man in the game than George.  He is a constant gentleman on and off the field. For these and many other reasons, Generations has awarded the first Generations Skeet President's Cup to George Gleich.
– Contributed by Roy Holtz