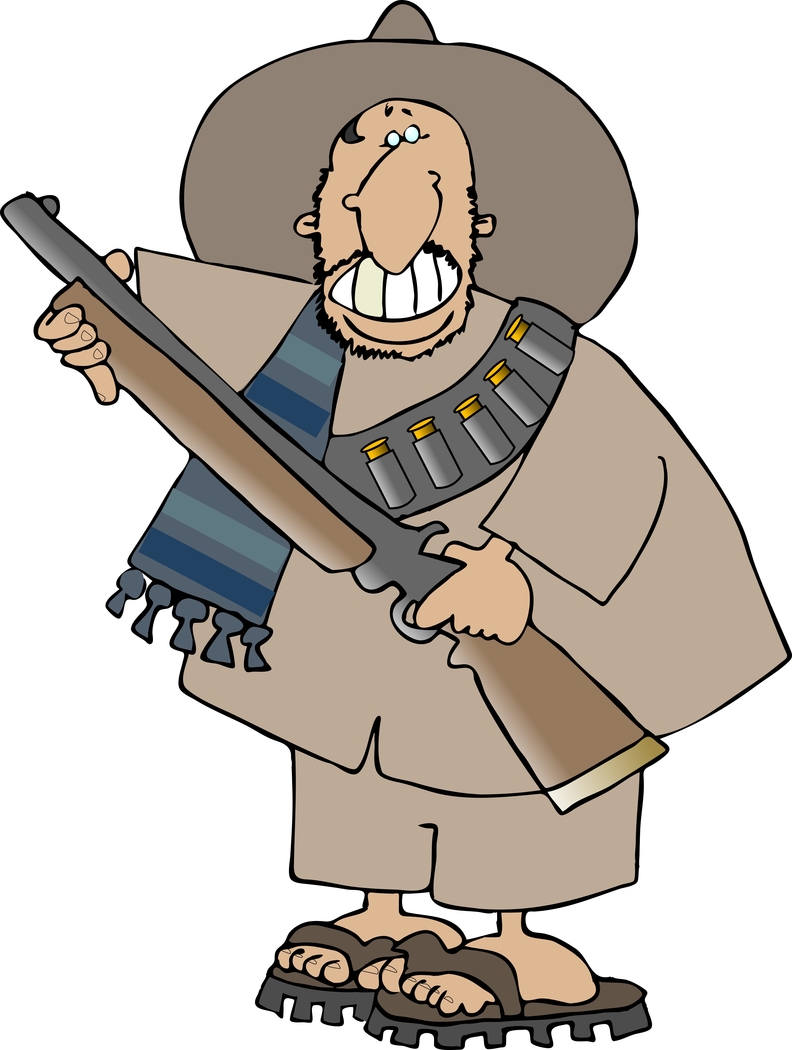 For those who haven't heard of the Poco Loco, it's a 4X100 .410 shoot first held in 2010 at St. Valley Conservation Club, home of the Mid-America and the Harry Michelson Open, as well as the 2014 U.S. Open. St. Joe Valley is one of the finest facilities in the Midwest, with 12 perfectly engineered fields and grass so lush a small dog could disappear in it! The all-volunteer staff out-shine themselves every year, and we are fortunate that they wanted to host the Poco, which has steadily grown over its 10 years, hitting the goal of 100 entries this year. The competition was fierce, with shooters from 13 states (including representation from both coasts), Canada, Great Britain and New Zealand. Alas, this one would be the last, which might have helped generate the increased participation.
A lone 100 by Charlie Parks won the first event, and four 99s shot off for runner-up and third, with Richard Funk victorious over Bruce Christian, St. Joe's "workhorse." Not only is he the head mechanic, but also the club president. Gordon Novak was AAA1 and Dave Scott AA1. A shoot-off of 97s decided A class, with David Chancellor coming out on top. Denny Meinert (B), Mark Parker (C) and Nicholas Schoeplein (D) won their classes outright. Pam Larrowe was Lady Champ.
Event 2 was also won with a lone 100 by Dennis Jameson, and Sue Huszai's lone 99 earned her the runner-up position as well as Lady Champ. Five 98s shot off for the last spot on the podium, which went to Brent Edwards, with Ben Gallup AAA1, Andrew Bielman AA1 and Owen Knight A1. Mark Van Ryzin won his shoot-off of 96s for B1; Ron Galloway won C class outright with a 96; and Jason King won his shoot-off of 89s for D1.
In between events, we took a break to dine on the fabulous fare offered by Jim Casaburro, the owner, and his head chef, Al, from everyone's favorite local restaurant, Casa Ristoranti Italiano, along with a variety of pies and cookies from the Amish Dutch Heritage Bakery. Then, it was (albeit a little sluggishly) back to the fields for the afternoon event. After the completion of shoot-offs, everyone was treated to more fine fare from Casa.
Event 3 saw two perfect scores, with Gallup besting Bruce Poyer for the top step on the podium. Three 99s shot off for third, with Parks victorious over Scott (AA1) and Steve Loveday (AA2). Shoot-offs of 98s earned Novak AAA1 and Jim Sykes A1. Trish Magyar won B class outright with her 97 and won her shoot-off for Lady Champ. Wilfred (C1) and Nicholas (D1) Schoeplein won their classes outright.
The fourth and, alas, final event was won again with a lone 100 from Gallup. Knight won the shoot-off of 99s for runner-up, with Edwards third and Chancellor A1. Four 97s shot off for AA, with Bryan Rogers triumphant. Steve Burrows (B), Kirby Hedrick (C) and Nicholas Schoeplein (D) were at the top of their classes, with Susan Huszai the Lady Champ.
Gallup took the HOA Championship with a 393 over Novak, runner-up (391). Scott won the shoot-off of 390s for third over Edwards (AAA1). The remaining class winners were Jameson (AA), Knight (A), Van Ryzin (B), Galloway (C) and Nicholas Schoeplein (D). Huszai was Lady Champ.
Over the course of the Poco's 10 years, over 280,000 targets were thrown. It would have been more than 300,000 had it not been for the weather-ravaged shoot in 2015 when a huge storm rolled through in the wee hours before the first event, knocking out all of the power in the area. Fortunately, Casa's catering van was able to make it to the club with everything they needed to keep the food warm and feed everyone. We all sat around the clubhouse reading, playing cards and telling tall tales for a day and a half waiting for the lights to come on, which fortunately happened in time to throw one event Sunday afternoon. Over the 10 years of the Poco Loco, there were 37 events, with an average number of entries of 75, which saw 60 perfect scores and 116 just missing perfect with 99; two perfect 400s, both shot by Paul Giambrone, III; a 399 by Craig Parsons, who didn't win the HOA because of the 400; over 2,800 entries; and total payouts of over $270,000 – that's an average of $7,300/event. And, there were 14 shooters and referees who attended all 10 shoots. So, in addition to those who were multiple-time attendees, there were also a lot of newbies coming out to shoot 400 .410 targets.
Of course, the shoot, with all of its goodies – this year's entry gift was a hand-made leather shell carrier made by Al Ange, along with special "10th" hats and towels – and huge payouts would not have been possible without the sponsorship of the Three Juans: John Haugh, John Ramagli and John Waters. The shoot was the brainchild of John Haugh. The referees are the best of the best. The members and volunteers from St. Joe Valley Conservation Club also deserve a most hearty "thank you" for all their tireless efforts – this shoot wouldn't have been the success it was without them. Bruce Christian, too, deserves recognition; not only was he one of the individuals who attended all the shoots, but he was also responsible for making sure that everyone had great targets. If you want to experience St. Joe, I encourage you to make plans to attend one of their shoots; it is also one of the sites for the 2020 Kolar U.S. Open iShoot. It's a top-notch facility, and the hospitality of the members is unsurpassed.
– Contributed by Trish Magyar