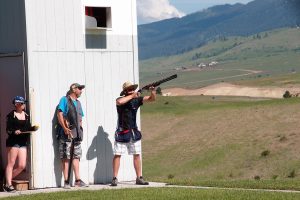 Missoula Trap and Skeet Club in Missoula, Montana, hosted the Jesse Geddes Memorial Shoot on May 25-27. The shoot has been held annually in honor of Jesse Geddes, who passed away in 2010. He was not only an avid skeet shooter but also served as a board member at MTSC and was involved in various capacities.
Congratulations to Phillip Strelau, who came away with the HOA victory!
Click on any photo to enlarge it.