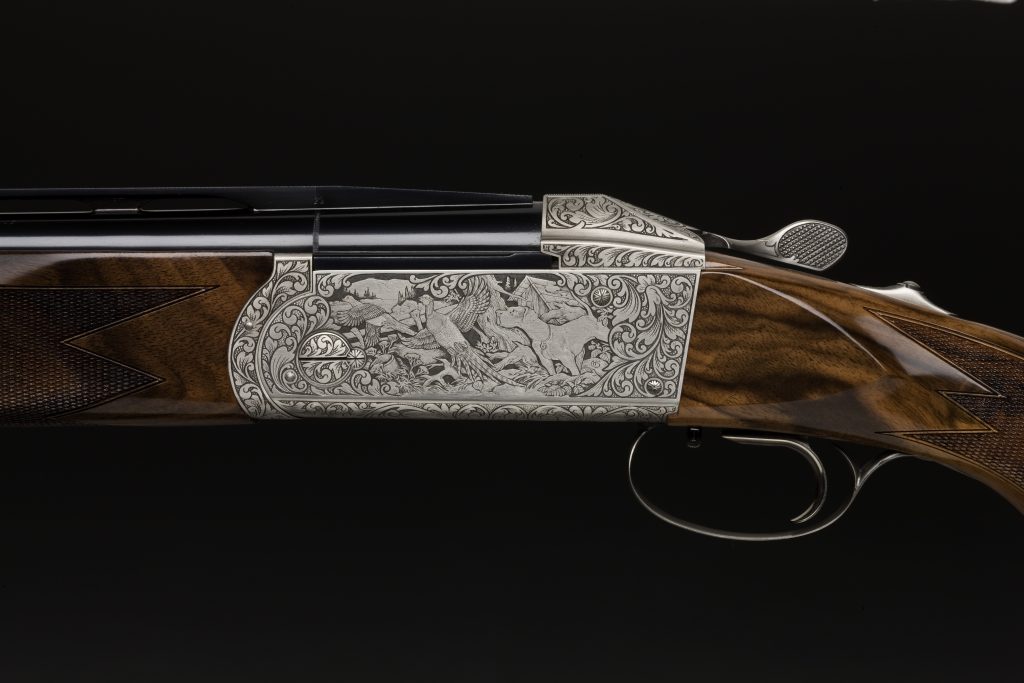 The annual Krieghoff K-80 raffle is underway, and tickets are selling fast! Krieghoff has upgraded its raffle gun this year, donating a K-80 San Remo shotgun valued at $28,495. The winner will have a choice of Pro Sporter or Standard Sporter models with 30″ or 32″ barrels.
The drawing will be held in October during the 2017 National Sporting Clays Championship at the National Shooting Complex. You do not have to be present to win.*
Tickets are $100 each, and only 600 will be sold. To buy your tickets, contact Lori Hartmann (NSCA), 210-688-3371 ext. 116 or Michelle Lee (NSSA), ext. 107.
You can also  purchase tickets from the NSCA trailer at NSCA Championship Tour events. Remaining events this year are:
September 6-10, 2017 – South Central Regional, Providence Hill Farm Sporting Club, MS
September 27 – October 1, 2017 – Southeast Regional, The Fork, NC
October 21-29, 2017 – National Championship, National Shooting Complex in TX
In addition to the Krieghoff K-80 raffle, you can buy tickets for a Blaser shotgun and two E-Z-Go shooting carts.
Proceeds will benefit NSSA-NSCA All-American programs and NSCA USA Sporting Clays Team.
* Krieghoff shotgun winner must have a valid U.S. social security number, as NSSA-NSCA must collect tax and report the winning value to the IRS. We cannot ship firearms outside the U.S.
Click on any image to enlarge