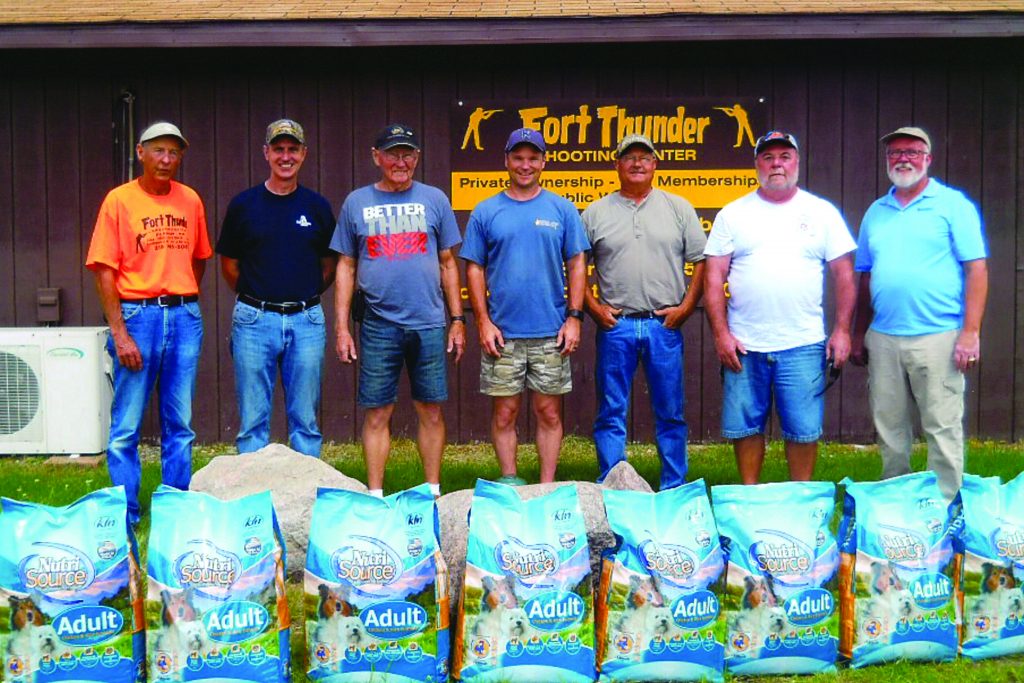 Fort Thunder Shooting Center in Perham, Minnesota, hosted Tuffy's Pet Food Open, a five-gun registered skeet shoot, on July 28-29.
In the 12-gauge event, Scott Melchisedech shot a perfect 100 to win class A and gun champion. Runner-up was Mark Vanderbloomer (97) and third was Bob Rick (96). Other class winners were Roland Hanson B1 (96), Raymond Polensky C1 (94), David Gaboury D1 (93) and Stella Raser E1 (85).
Gun champ and class A in 20 gauge went to Bob Rick with a score of 98, followed by runner-up Scott Melchisedeck, also at 98. Other class winners included Mark Vanderbloomer B1 (96) and Raymond Polensky C1 (94).
In the 28-gauge event, Bob Rick won gun champion and class AA first with a score of 98. Winning other classes were Scott Melchisdeck A1 (96), David Michealynn B1 (91) and David Gaboury C1 (97).
Bob Rick shot a 95 in the .410-bore event to win the gun championship and class A first, with Scott Melchisedeck at event runner-up (94). Mark Vanderbloomer won B1 (91), and Jack Sveningson was C1 (88).
In Doubles, Mark Vanderbloomer won the event and B class with a 94. Bob Rick was A1 (92) and Raymond Polesky won C1 (87).
Thank you to Tuffy's Pet Foods who co-sponsored this tournament with Fort Thunder, furnishing cash for winners and door prizes.
– Contributed by Jodi Gluck